- About Us -
North Carolina's Premier 4-H Center!
The Betsy-Jeff Penn 4-H Educational Center
is North Carolina 4-H's premier camping institution in the state, serving over 7,000 young people every year. Nestled on nearly 200 acres of forests, lakes, streams, and fields in the North Carolina Piedmont, the Center is proud to provide research-based educational experiences that help develop and promote the life skills necessary for youth to become productive members of society.
Located in Reidsville, NC the outdoor retreat and education facility was given to the citizens of North Carolina by Betsy Penn, who constructed and then donated the facility to North Carolina 4-H in 1964 in honor of her late husband, Jefferson Penn. BJP is owned and operated through North Carolina State University. The Center is managed by a full-time Center Director, supported by Program Directors, facility maintenance staff, food service providers, and seasonal camp and education staff to provide safe and exceptional programs. The center is accredited by The American Camping Association, ensuring BJP adheres to the highest standards for safety, operations, and program quality.
The camp experience is so important for these children because it gives them a sense of identity, a sense of purpose, it adds to their self-efficacy ten times over. It changes you.
Coming here is going to be the best week of your life. Regardless of what week you come, regardless of who you are, you're going to change.
We love 4-H camp. It builds relationships, leadership skills, self-discipline, self-motivation, and gives young people a safe environment for personal growth.
This place, I feel like I can be myself. I've waited a whole year for summer just to get back here.
First I was afraid to talk to people and I was shy. Now I can talk and be myself.
Everybody makes it so that every week is the best week of your life here and that's really special.
Every year there is always the person on your side of the cabin who becomes a great friend.
Coming to BJP showed me there are people out here that want to help you, there are people who want to change your life every day, there are people who are going to pick you up.
I always said I can't and now I say I can.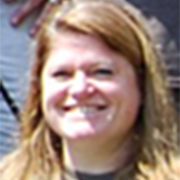 Betsy-Jeff Penn Center Director - Stacy Burns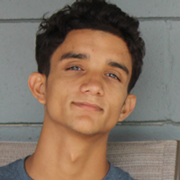 Camper and Camp Counselor - Joey Garron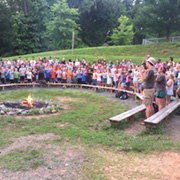 Shawn - Parent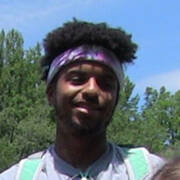 Camper - Taqqee Richardson
Camper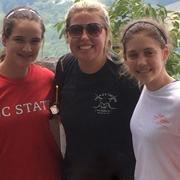 Camper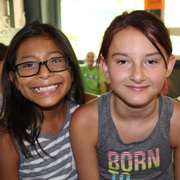 Camper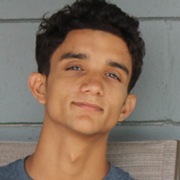 Camper and Camp Counselor -Joey Garron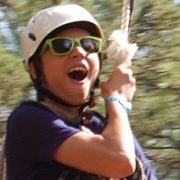 Camper